Personal Injury Signed Cases
ZeroRisk Cases® is dedicated to helping lawyers grow their docket with victims injured in car accidents, slips and falls, and other personal injury accidents.
ZeroRisk Cases® offers personal injury clients for law firms in search of claimants who've suffered a serious or life-threatening injury due to an accident from the fault of others.
Digital and TV/Radio Marketing
1. Lead Generation
We obtain clients by multiple methods.
A. We take a holistic approach to our marketing, complying with all the rules and regulations, and always TCPA compliant.
Depending on the target audience, we advertise on Google, Facebook, Instagram, TV (English and Spanish), Radio (English and Spanish), OTO (over the top TV-Hulu, Netflix, and Amazon Prime), and additional TV ads on Entertainment Networks, Major Networks, Family Friendly Networks, Sports Networks, Lifestyle Networks, News Networks, and Internet ads displays-these include: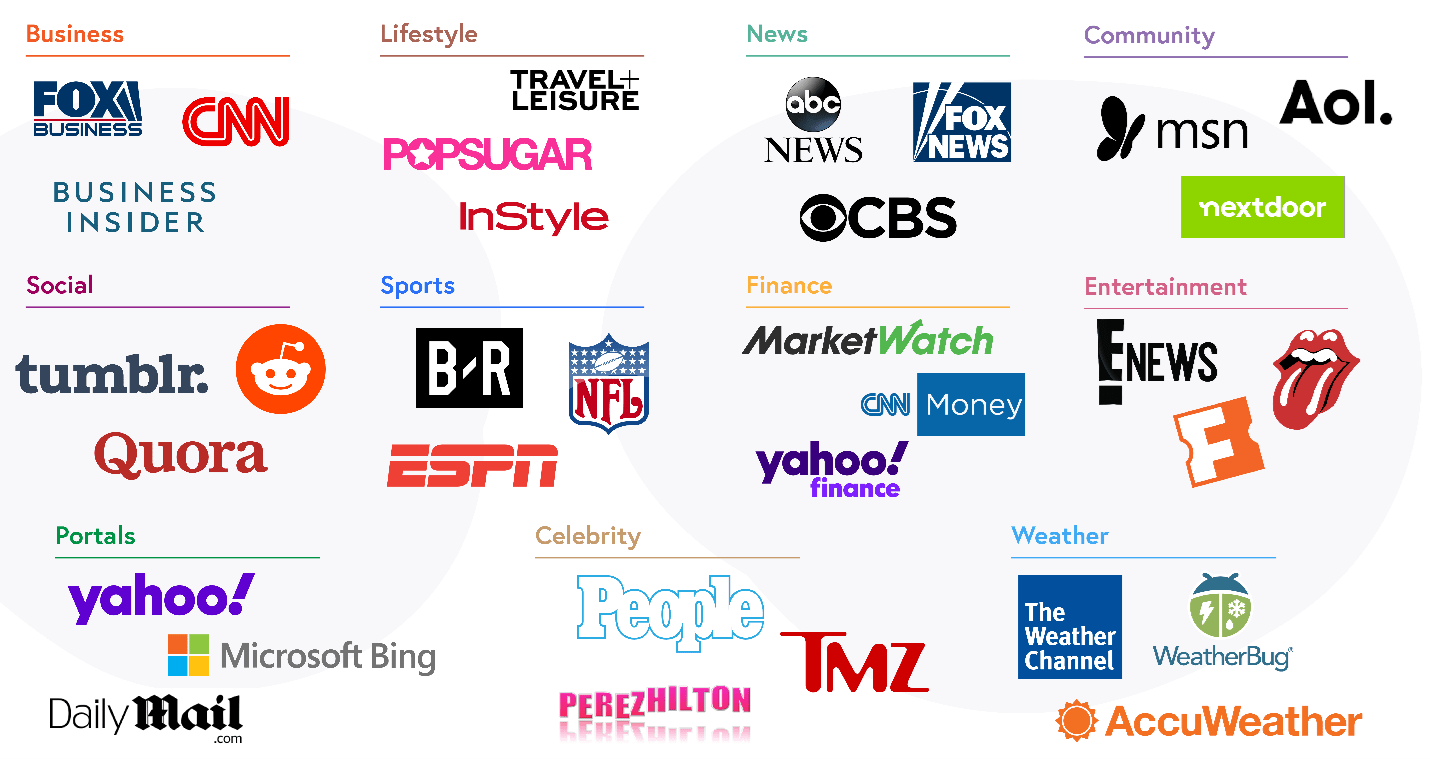 Our media targeting is based on our initial testing to determine the best sources of leads for any given campaign.
B. ZeroRisk Cases® also utilizes a proprietary data collections procedure we developed.  This process is the key to obtaining clients that are "at the bottom of the funnel".  Our latest technology utilizes proprietary software that enables us to data mine information through third-party vendors, resulting in cases where leads have been matched with their accident and medical history, diagnosis, drug prescription, and treatments. This significantly reduces the cost of acquisition and provides a much higher value to clients; one that has proof of usage or exposure; proof of diagnosis; and proof of treatment.
Conventionally, personal injury cases are originated by running expensive and inefficient direct-response advertising campaigns using TV radio, print, and social media.  The largest personal injury law firms often spend tens of millions of dollars annually on traditional subscription services and direct response marketing (TV, radio, print, and social media advertising).
ZeroRisk Cases® uses its proprietary case origination strategy to identify the highest value, lowest cost cases which will disrupt the traditional legal lead generation business model by originating higher-value personal injury cases at a significantly lower cost than traditional legal advertising.
Higher-quality cases lead to higher settlement awards.
With ZeroRisk Personal Injury Cases® You Get:
Stellar conversion rate: ZeroRisk Cases® brings 25 plus years of experience and a trendsetting approach to sourcing and vetting leads; don't waste your firm's marketing budget chasing dead ends.
Artificial Intelligence (AI) reduces human error: our custom-built CRM distributes and evaluates leads based on our stringent personal injury criteria, reducing human intake error.
Professional transition services: our team prepares new clients for a seamless transition to working directly with your practice.
Eliminate missed opportunities: our full-service lead evaluation process means potential clients won't fall through the cracks when lead or call volume exceeds your in-house capabilities.
ZeroRisk Cases® will work with your team to ensure we deliver new clients with the exact documentation your firm requires.
We provide a comprehensive client questionnaire with complete details for each signed client.
Call recordings are included for added quality assurance.
Each signed Plaintiff includes detailed intake, Signed Retainer/HIPPA, and other attorney-required signed documents.
Full Transparency/TCPA Compliant: Every lead generated through our mass tort marketing and lead generation channels come with a date/time stamp, IP address, and opt-in source information.
We also use TrustedForm to further vet our leads.  TrustedForm is the highest standard for independent proof of consent.
TrustedForm provides unbiased third-party documentation of consent and real-time actionable insights about the leads we are acquiring.
Legal Protection
Verify and document consent for compliance with regulations like TCPA, CASL, etc.
Fraud Protection
Verify we are receiving authentic leads from interested consumers.
Brand Protection
Verify our marketing brand is being presented properly and leads are coming from our approved sites.
Our TrustedForm certificates provide unbiased third-party documentation of consent. This proof of consent can protect you in the event of litigation while giving you a new confidence that your signed claimant has actually asked you to contact them.
We use cutting-edge technology that includes data mining (proprietary) and AI that together with our vetting systems, brings you the highest quality cases at the best value.  Our system is designed to deliver signed cases that have the highest value.
The personal injury industry is extremely competitive. 
We can make your firm competitive with the largest firms in the industry.
ZeroRisk Cases® has a unique distribution channel of Digital and Commercial and Connected TV and Radio marketing publishers that generate potential claimants on a nationwide scale or specific geo-targeted markets.
ZeroRisk Cases® offers Customer Service Support for all incoming calls generated by our personal injury marketing campaigns (i.e. potential claims), including scheduling appointments, taking claimants or family members through intake questionnaires, and obtaining signatures for each law firm's documentation.
Full Transparency/TCPA Compliant: Every lead generated through our mass tort marketing and lead generation channels come with a date/time stamp, IP address, and opt-in source information.
Comprehensive Intake Process (Package)
Full Intake/Questionnaire:
The law firm will receive a completed intake/questionnaire (email or HTTP post). The retainer will be emailed to the claimant/fiduciary from the law firm's electronic signature account and a ZeroRisk Cases® customer service specialist (agent) will help the claimant/fiduciary complete all necessary signatures on their legal documents.
Each Claimant Package will include:
Claimant/Fiduciary Contact Information
Full Intake/Questionnaire
Signed Retainer
Signed HIPAA Release
Compliance Recordings
Wet signature documents follow
Notarized wet signature documents follow
ID photos follow
200+ agent bi-coastal call center, most agents are bi-lingual, robust technology, 3rd party tracking software along with top tier digital marketers bring the best quality to our clients with the greatest ROI.
With our law firm advertising services and well-trained call center agents, we have found that on average, 90% of all verified leads end up becoming a signed account.
Why You Should Select Us As Your Personal Injury Case Acquisition Agency
Get started before your competitors do…there is a limit to how many clients we can onboard.
CONTACT US FOR A QUOTE.
CALL 833-937-6747 OR USE OUR REQUEST A QUOTE FORM.